One of the biggest confusions to notaries, is when the encounter a customer asking them to notarize a birth certificate. They'll usually answer with some of the standard replies:

No. We can't notarize court documents, or;
No. We can't authenticate public documents, or;
No. My notary stamp doesn't all me to do this.

Those answers are all correct. Which leads to pure confusion for the customer, looking to apostille a birth certificate for another country.

The issue many notaries don't understand is that the problem lays in the question. The correct question would have been:

"Can you notarize my signature on the back of document"?

The reason why the apostille process takes this route is to put the signer "on the legal" hook for altered documents. Without the notarial involvement, the signer could simple say "I never saw that form".
When we apostille documents we have stamps that serve this purpose. But if you're doing this yourself, you could state what's taking place.

Here's what we've see before:
"My name is John Doe and this is my document and I sign my name to that statement".

The notary would fill in the venue information, check your ID and notarize.

If you find a notary that's reluctant to do this, you can also go the County Clerk and ask them for a Document Copy Affidavit.

111 Martin Luther King Drive 2-minutes from the train station. The forms are on a wall rack, for free, to the right as soon as you walk in: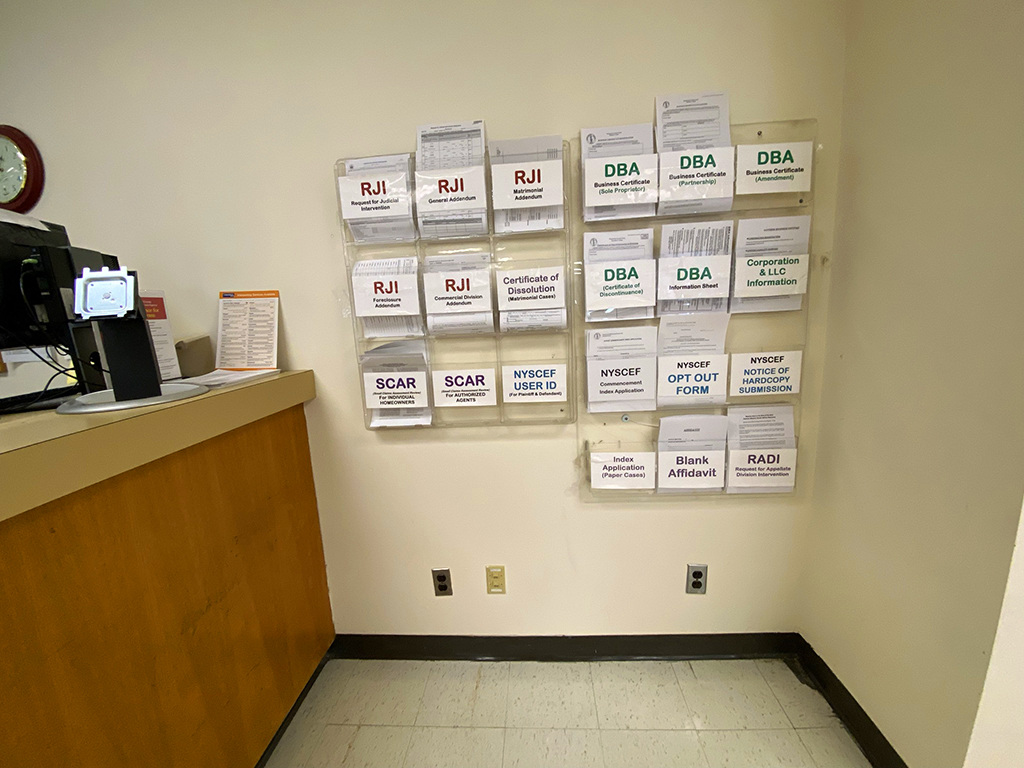 The staff at the County Clerk will take you through the process but you have to ask the right questions. If you do need an expediter, this article discusses the importance of dealing with some local.

Don't ever ask a notary to "legalize or notarize your birth certificate". Make it clear, please, you only asking for notarization of your signature, the County and State location (the venue) and the date.

Then once you leave the Clerks office read our Action Guide on finishing the apostille processing.

As a side note, I'm not happy with the fact the County Clerk's office has such a helpful and "ready to help" team of employees. If customers knew how easy is was to have them assist, they wouldn't need me.

To talk with our lead expediter, Harry Otto, Text or WhatsApp from anywhere in the world.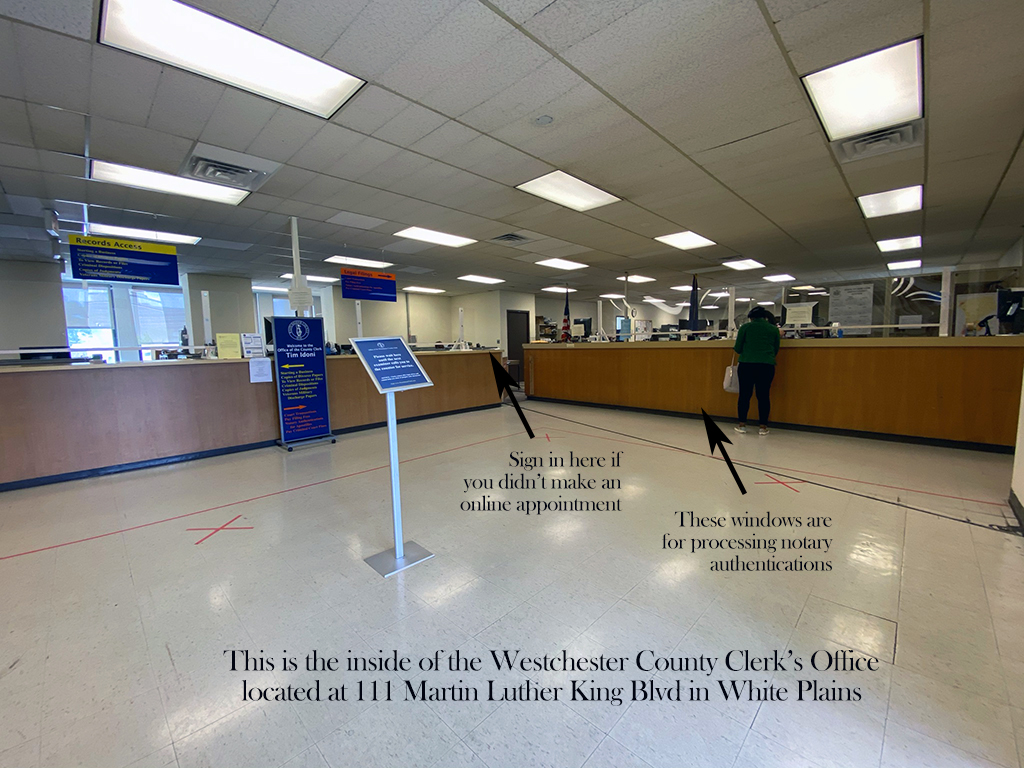 TEXT | WHATSAPP | CALL TODAY! (914)441-2444
Summary
Article Name
How Apostille a Birth Certificate in Westchester County
Description
This is a consumer action guide, approved by Apostille Expediter Harry Otto, on how to apostille a birth certificate in Westchester starting at the White Plains Clerk and finally sending your document to Albany.
Author